7/28 • Trollmusic Concert Evening • Alvenrad - Mirna's Fling/The Good Hand
7/29 • Helrunar - Secrets Of The Moon - Iron Mountain - Les Discrets - Germ - Hekate
7/30 • Vemod - Sol Invictus - Alcest - GlerAkur - Antimatter - Bohren And Der Club Of Gore - Völur • Wöljager
After the stunningly great inauguration of the now annual PROPHECY FEST at legendary :: Balve Cave :: last year, time has come to celebrate the real 20th anniversary of PROPHECY PRODUCTIONS. Once again the ceremony took place in the cave and was set to be a 2 days festival. As smart as I am I booked my hotel early and with an additional day before and after the festival for some sightseeing as the Hönne valley have much to offer. Well done, because the festival got extended by one day, unofficially, with kind of a warm-up party. The label :: Trollmusic ::, located more or less around the corner, was hosting a label night to present its own bands.
:: Stories :: Thursday :: Friday :: Saturday ::
:: Pics :: Thursday :: Friday :: Saturday :: Impressions ::
Of course, the festival was once again meant to be a stunning and unique event. Every show was exclusive and/or special. ALCEST for example was set to play their stunning album, Écailles De Lune, in its entirety for the first time. GERM, GLERAKUR and VÖLUR would play their live debut in Europe and HEKATE announced a very special ceremony. And once again the PROPHECY FEST was curated by a special artist. Last year it was Tenhi's main man Tyko Saarikko, who contributed everything visually and exhibited his own stunning work. This year it was LES DISCRETS frontman Fursy Teyssier. And his drawings sold like hot cakes. He also designed the wonderful 72-pages hardcover program book, including 2 CDs and a DVD. Exceptional work and definitely an eye catcher!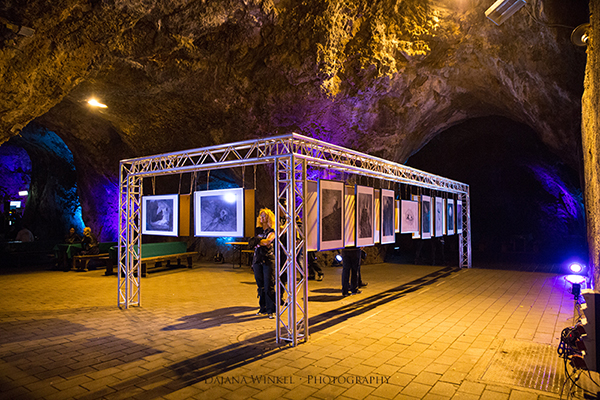 From an organizational point of view not that much has changed and they better don't do so. The stage was pushed deeper into the cave, the table for the signing session put to the entry of the cave. Same booths for food and drinks, same prizes, same token (1 Token = 1.30 Euro. Coffee, water, tea, pretzel 1 Token; bratwurst, meatballs and beer 2; the big festival plate 5 token). There were only two minor things to nag about: the sound on the second day - the basses were overdriven and the dickheads that still smoked in the cave.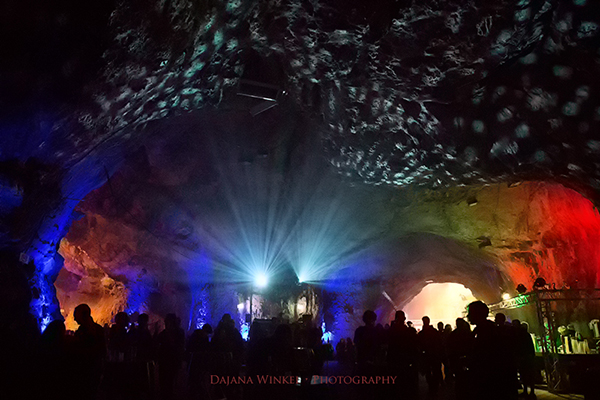 This year the PROPHECY FEST was not sold out but as colorful as it was in the last year regarding the countries the people were coming from. The merchandise was once again besieged. To my regret. When I wanted to buy my stuff it was already sold out! WTF. Sold out at the festival, not at the Prophecy store. Just saying… ;)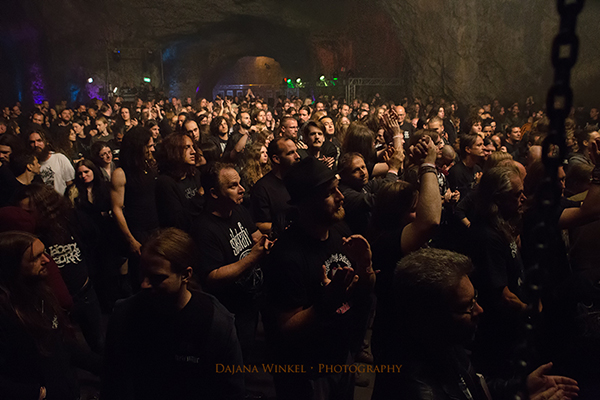 To sum it up: Once again the PROPHECY FEST was a perfectly wonderful weekend, a great experience and awesome bands, such a special atmosphere and lovely people. I would like to thank Martin, Stefan, Gerrit, Andreas and everybody at PROPHECY PRODUCTIONS. Thanks to Frank, Uwe (and Sachsenklang-Studio), and Stefan for sound and Tino for Light. Thanks to the "helping hands", security and all the nice ladies and gentlemen caring for us. It was a pleasure.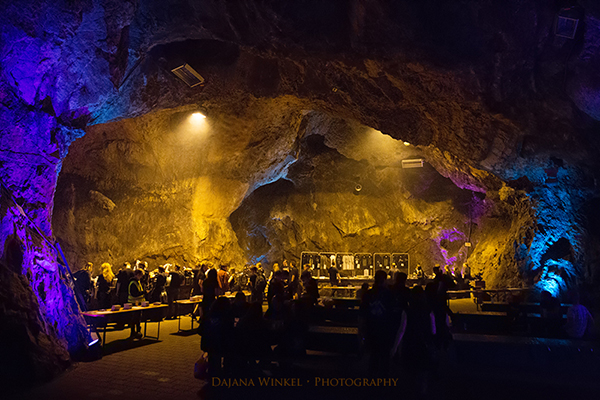 Those, who attended the festival already know, to everybody else let me say: The PROPHECY FEST 2017 will take place on the last weekend in July again, on the 27th and 28th, at Balve Cave. Confirmed are already: THE VISION BLEAK, the wonderful THE MOON AND THE NIGHTSPIRIT, DORNENREICH, Prophecy Productions' newest signing DOOL and SUN OF THE SLEEPLESS. See ya next year! ;)